Millar McCall Wylie acts for Learning Pool in major US investment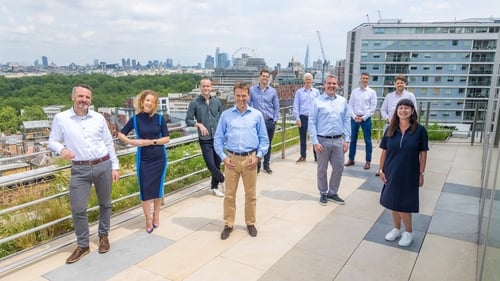 Damian McParland has described a major US investment into Derry headquartered digital learning company Learning Pool as a 'huge moment in a true Northern Ireland success story'.
Millar McCall Wylie acted for Learning Pool and its management, including founder Paul McElvaney, in the deal, which sees US based private equity firm Marlin Equity Partners buy out Carlyle Cardinal Ireland (CCI), a company that invested in Learning Pool five years ago.
The transaction, which represents one of the largest ever US investments in a Northern Ireland business, was managed by our corporate team, led by Damian McParland, assisted by Louise Cavanagh and Hayley Cummings.
"This deal represents a huge moment for Learning Pool, a pioneering local business making its mark on the world stage – it's a true Northern Ireland success story," said Damian McParland, Director, Millar McCall Wylie.
"Millar McCall Wylie has acted for Learning Pool from its inception in 2006 through all stages of its journey, including the previous investment by CCI in 2016 and various significant acquisitions in recent years.
"We are particularly proud to have acted for the company in securing an investment which will see it increase its workforce and expand its already ambitious horizons. We extend our congratulations to Chief Executive Paul McElvaney and everyone at Learning Pool – we have no doubt the business will continue to thrive as it enters this new chapter," Damian McParland said.
Learning Pool CEO Paul McElvaney said, "it was great to have MMW on board as legal advisors, as they have been from the outset, providing excellent, commercially focused advice and guidance to the business and the management team."