MMW Super Saturday Part 3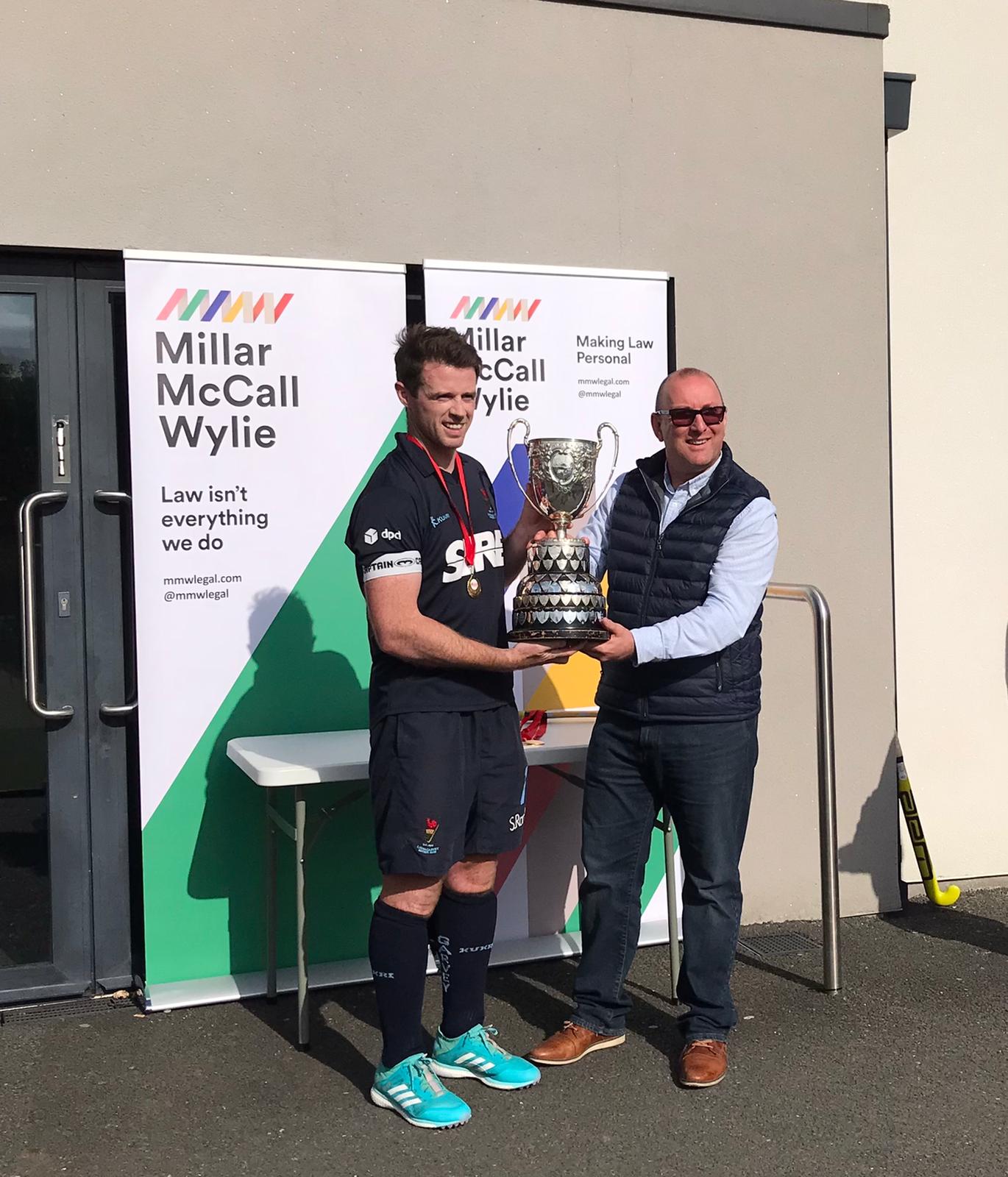 The final instalment of our triple header sporting celebration on 14th May was the Ulster Hockey Millar McCall Wylie Kirk Cup final at Stormont.
Glorious May sunshine was the backdrop to a clash between ulster's top two sides with Lisnagarvey HC holding on to win despite a late rally by Banbridge HC.
Congratulations to Lisnagarvey on an exceptional season.
Pictured presenting the prestigious Kirk Cup is our own Hockey aficionado Christopher McCandless