The changing face of Belfast city centre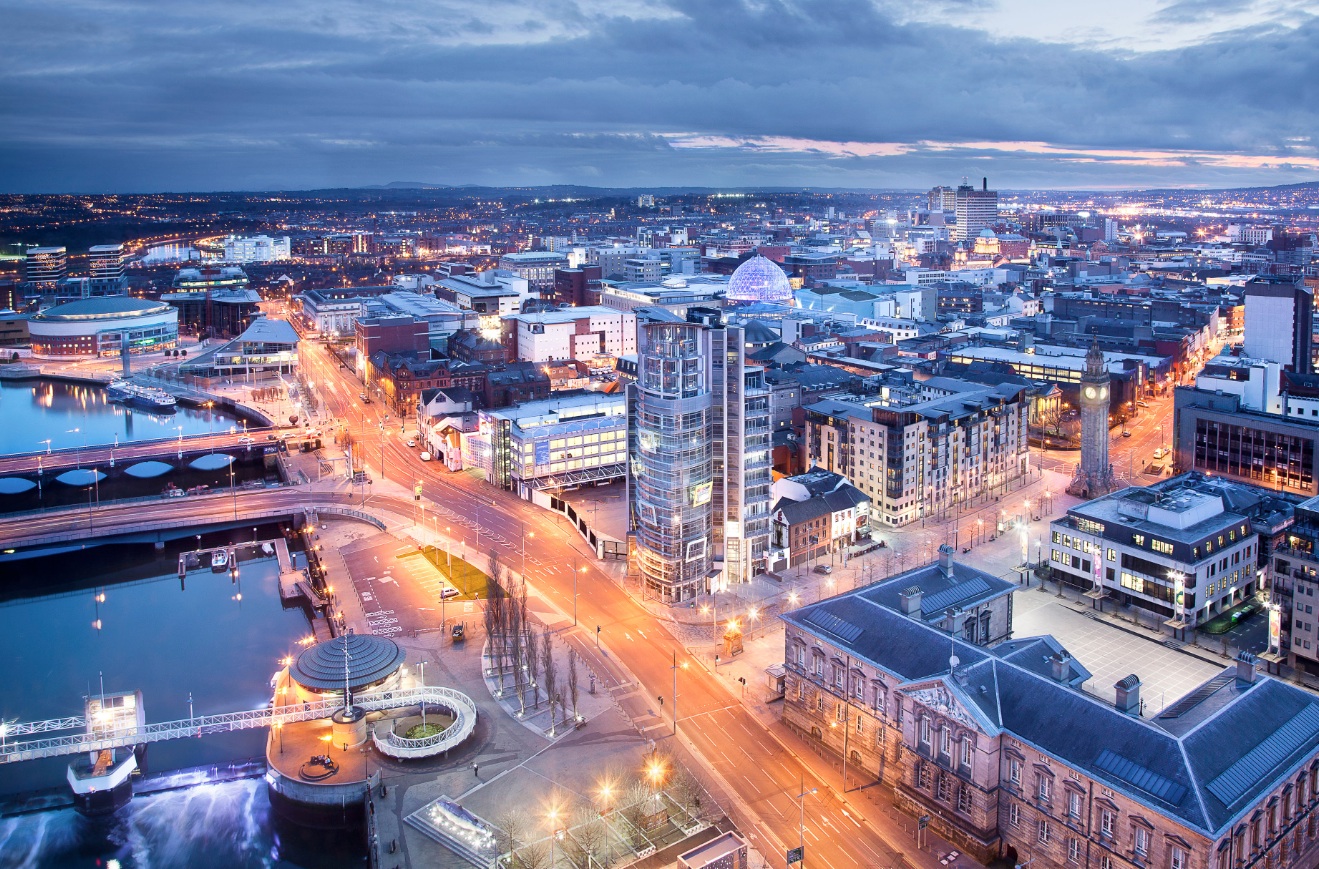 Given the year it was, it comes as no surprise that development activity in Belfast City Centre slowed significantly in 2020. In fact, there were seven new start developments compared to 11 in 2019 (source: Belfast Crane Survey).
There are several factors stemming from the pandemic that have already, and will likely continue to, impact on city centre development – most notably the working from home effect.
Many city centre employers have stated that after the pandemic, they don't expect their employees to return to a city centre base full-time. This will change their space requirements and ultimately the types of Belfast city centre schemes proposed by developers going forward.
In recent years, we have been witnessing an increase in city centre living, with more than half the people living in the city centre working in high-skilled professional occupations. This subsequently created a market for gyms, restaurants, bars and shops, which made city centre living even more appealing.
There are now however a number of challenges facing owners of property in the city centre. Covid-19 forced many to reconsider their living space, with increased importance placed on gardens and proximity to outdoor areas. And with the uptake in working remotely, property owners desire larger, more comfortable homes. However larger developments will mean fewer homes, lower density, less efficiency and increased costs per unit – perhaps making city centre residential schemes unviable.
Several proposed developments, whilst currently in the pre-construction phase, provide grounds for future optimism however.
Developers are about to break ground on a new 175-bedroom aparthotel on Queen Street, Belfast, the first of its kind in Northern Ireland. The building has been pre-let to a growing national hotel operator – to whom Millar McCall Wylie was delighted to provide both property and construction legal advice.
With relaxed government guidelines and a successful vaccination programme rolling out across Northern Ireland, city centre development can and should be kick started in the short and medium term. How the shape of Belfast city centre changes in the long term however, remains to be seen.
Please contact our Real Estate team if you need to discuss any legal issues arising from developments or investments